COSTA SMERALDA EMERALDSTM
Beryl Family | Mohs Scale: 7.5-8 | May Birthstone | 20th/35th Anniversary Gemstone
"The beautiful precious emerald, the COSTA SMERALDA EMERALD™, is now at an affordable price point in fresh styles to celebrate your passion for this lively green gem!"
Egypt's Cleopatra favored emeralds as did the Moguls of India who wore them as talismans. Later, Spanish explorers discovered the fabulous green gem. The rich green hue is symbolic of the color of spring symbolizing loving and rebirth.
Emeralds are the 2020 Gem of the Year!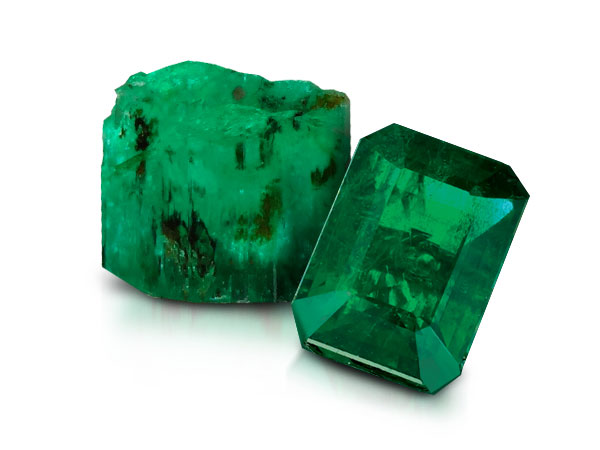 Nude Diamonds®
Light Brown Diamonds, C2-C3 | Natural Color Diamond | Mohs Scale: 10 | April Birthstone | 10th Anniversary Gemstone
Nude Diamonds™ are more neutral than white diamonds; their natural hue complements all skin tones."
Nude Diamonds™ are neutral skin tone, natural color diamonds that look colorless, take a high polish and offer a great value that is a fraction of the price of white diamonds. Le Vian® utilizes a very stringent selection process, choosing from a select range of high clarity natural faint and light brown diamonds with a touch of blush, the top of production, that are C2-C3 in color and SI or VS in clarity.