The Buzz-Worthy Le Vian Bee Positive® Collection
The Buzz-Worthy Le Vian Bee Positive® Collection
Have you heard the buzz? Le Vian has released the brand new Bee Positive® collection with a swarm of bee-utiful jewelry pieces for you and your honey!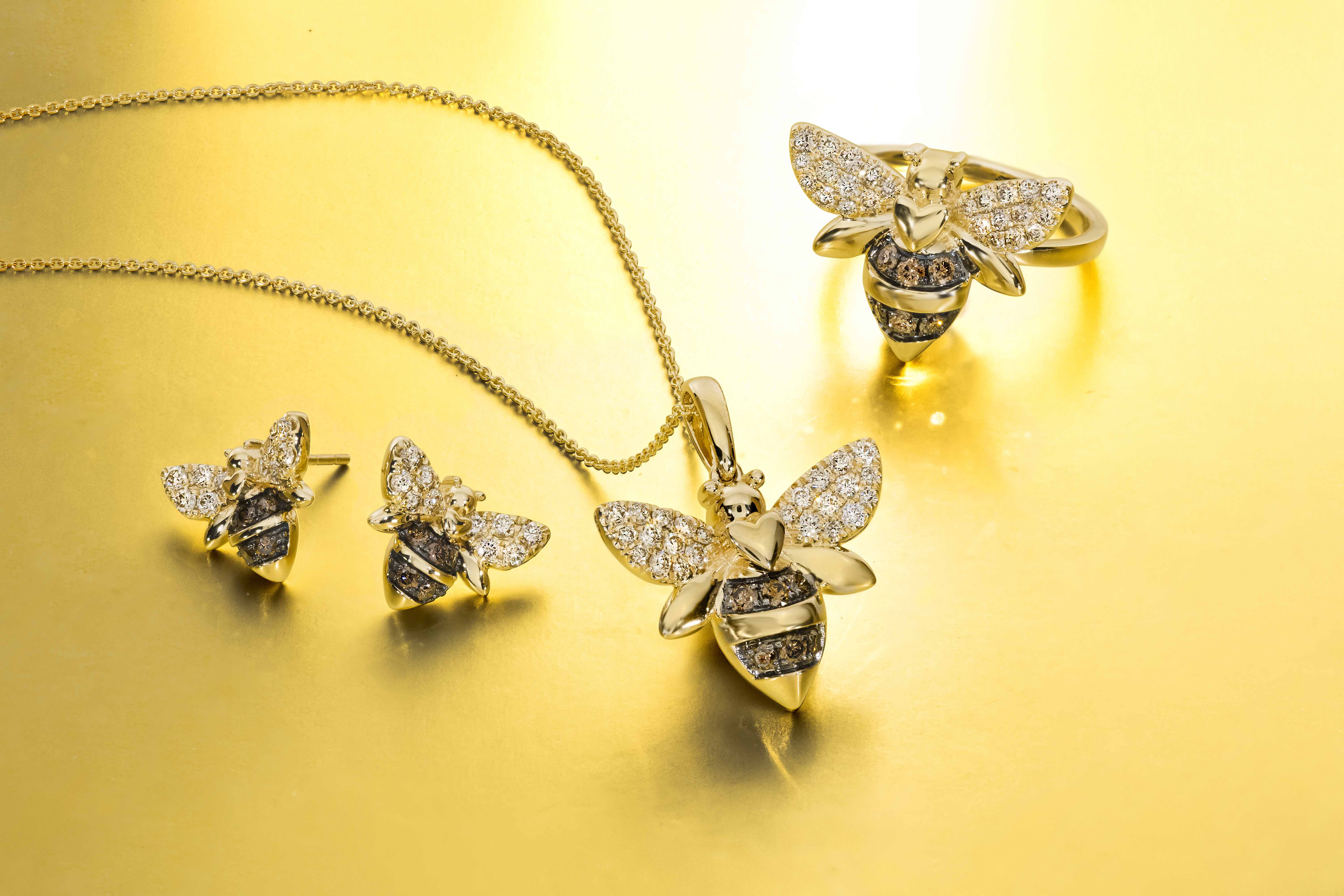 The Bee Positive® collection is a colorful and creative collection featuring bees of all styles, shapes, and sizes. Each sweet bee features unique Le Vian gemstones and metals, from Cinnamon Citrine® to Chocolate Diamonds®. This collection features playful pendants and rings set in succulent Honey Gold® and Strawberry Gold®. Like the queen bee herself, these pieces stand out and demand attention with their bright colors and intricate designs.
This sweet-as-honey collection focuses on promoting positivity and optimism to all who see and wear it. Bees remind us of the serene springtime and the warm sunshine that follows. Each bee symbolizes growth, cultivation, and blossoming. Bees pollinate our precious flowers, which helps them grow and thrive. The Bee Positive® collection allows wearers to keep these cherished creatures close to their hearts, as an everlasting symbol of happiness and fruitful prosperity.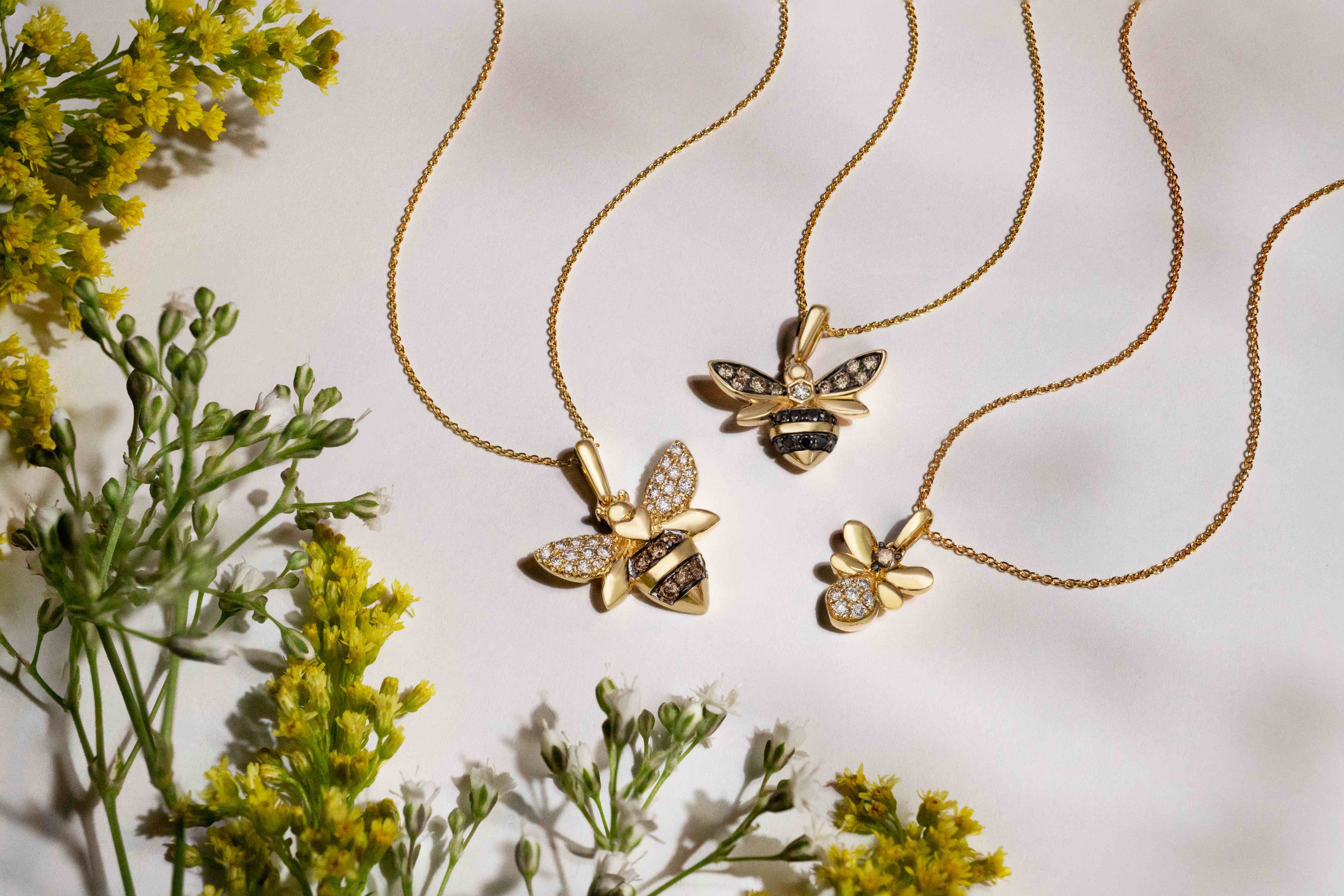 Each bee features Le Vian's natural, pristine diamonds. Le Vian Diamonds are of high quality, ethically and sustainably sourced, and of the finest clarity, color, size, and cut. Each piece has careful attention to detail, from bee wings to stripes to antennae.
Le Vian's Bee Positive collection has captured the hearts of jewelry lovers in the short time that it has flown, and is accessible to so many. This collection scooped the 2022 Centurion Excellence in Design Award for Casual Fashion under $1500. These bees come in a wide range of prices, from over $1,000 to as low as $580.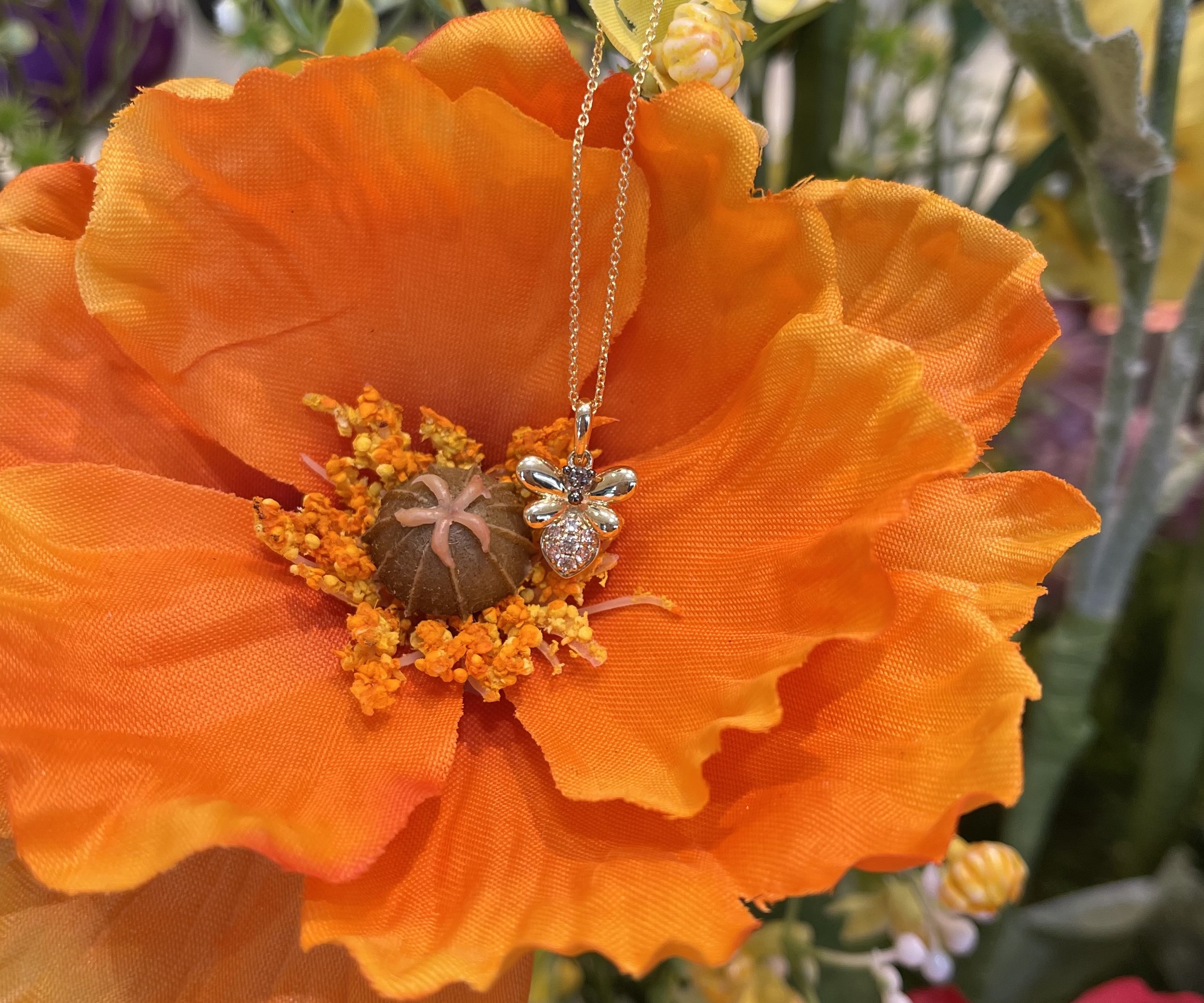 To help protect the world's beautiful bees, Le Vian will soon be announcing bee conservation initiatives. Stay tuned for exciting news about how Le Vian will be giving back to our beloved Earth!
The Le Bee Positive® collection is available in Jared The Galleria of Jewelry, Kay Jewelers, and Macy's retail stores as well as online. It will be featured in various Le Vian trunk shows around the United States. Which bee will soon bee-long to you?