PISTACHIO DIOPSIDE®
Pistachio DiopsideTM features Le Vian®'s selection of Chrome Diopside. Pistachio Chrome DiopsideTM is one of the most captivating green gems found in the universe, with a very high refractive index and a brilliantly deep forest green color.
An Italian inspired combination of Pistachio Chrome DiopsideTM with layers of Vanilla Diamonds® set in Strawberry Gold® creates the unique Spumoni Collection® by Le Vian®, in salute to its 2014 trend forecast of Fifty Shades of GreenTM .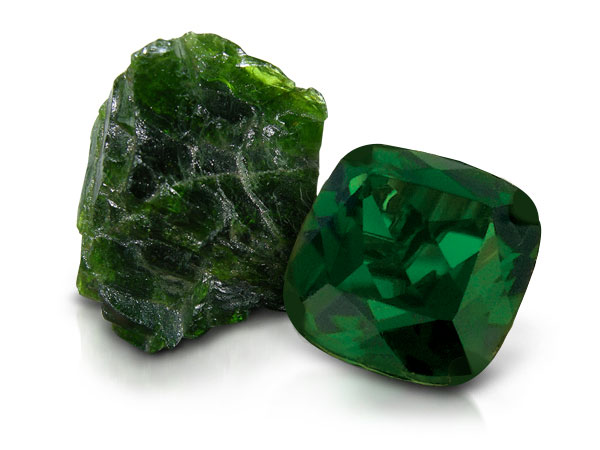 "Pistachio Diopside® is Le Vian®'s top selections of chrome diopsi de that are chosen for their open color and high refraction. Le Vian® combines Pistachio Diopside Strawberry Gold® and Vanilla Diamonds® for its Spumoni Collection® which was inspired by the traditional Italian dessert."
Nude Diamonds®
Light Brown Diamonds, C2-C3 | Natural Color Diamond | Mohs Scale: 10 | April Birthstone | 10th Anniversary Gemstone
Nude Diamonds™ are more neutral than white diamonds; their natural hue complements all skin tones."
Nude Diamonds™ are neutral skin tone, natural color diamonds that look colorless, take a high polish and offer a great value that is a fraction of the price of white diamonds. Le Vian® utilizes a very stringent selection process, choosing from a select range of high clarity natural faint and light brown diamonds with a touch of blush, the top of production, that are C2-C3 in color and SI or VS in clarity.