PISTACHIO DIOPSIDE®
Pistachio DiopsideTM features Le Vian®'s selection of Chrome Diopside. The gem, which is believed to reinvigorate the body and soothe the soul, is only found in the ice cold reaches of Siberia. Pistachio Chrome DiopsideTM is one of the most captivating green gems found in the universe, with a very high refractive index and a brilliantly deep forest green color.
An Italian inspired combination of Pistachio Chrome DiopsideTM with layers of Vanilla Diamonds® set in Strawberry Gold® creates the unique Spumoni Collection® by Le Vian®, in salute to its 2014 trend forecast of Fifty Shades of GreenTM .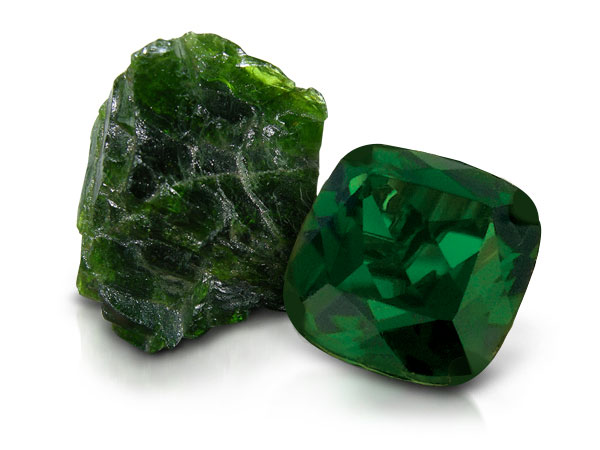 "Pistachio Diopside® is Le Vian®'s top selections of chrome diopsi de that are chosen for their open color and high refraction. Le Vian® combines Pistachio Diopside Strawberry Gold® and Vanilla Diamonds® for its Spumoni Collection® which was inspired by the traditional Italian dessert."