COTTON CANDY AM ETHYST®
Amethysts are one of the most popular and mystical gemstones with a long history. It can be traced back to 4000 BC., was worn by the ancient Romans as a talisman; written about by Leonardo da Vinci who said the gem had the power to protect against evil thoughts and sharpen intelligence; and to this day, amethysts are featured in the Tibetan rosary as the Buddhists believe the gem enhances the peace and tranquility of meditation.
Amethysts come in a variety of shades and colors, from the deepest royal purple to the softer flavor of Cotton Candy Amethyst®, which is a pink amethyst and comes from two countries and three cities: the Yuriti Mine in Bolivia; the Brozino Mine in Catchete, Brazil; and the Bahia region of Maraba, Brazil.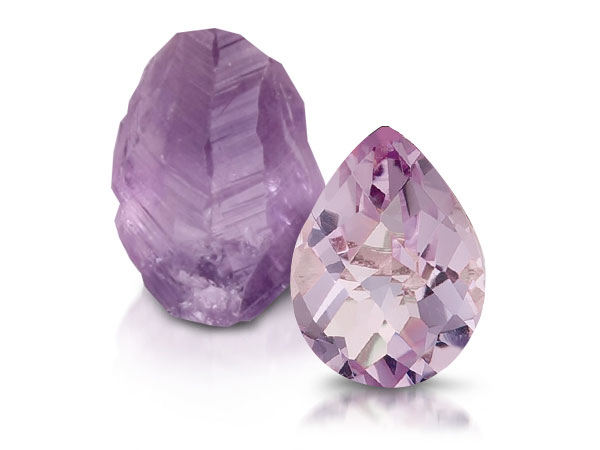 "Le Vian is credited with re-inventing Februar y's birthstone, by using a pastel lilac hue of amethryst that fits Le Vian's palette when combined with Chocolate Diamonds and Strawberry Gold®, especial &, when cut with unique shapes and faceting, like the Portuguese cushion cut."
CHOCOLATE DIAMONDS®
Natural fancy brown diamonds are available in shades from champagne to cognac to Chocolate Diamonds®, Le Vian®'s original brand of natural fancy color brown diamonds. Chocolate Diamonds® are naturally flavored, the depth of their color determined by the tremendous amount of pressure the diamond receives from deep within the earth.
Famous brown diamonds include the 545 carat dark rich champagne hued "Golden Jubilee," the world's largest cut natural diamond.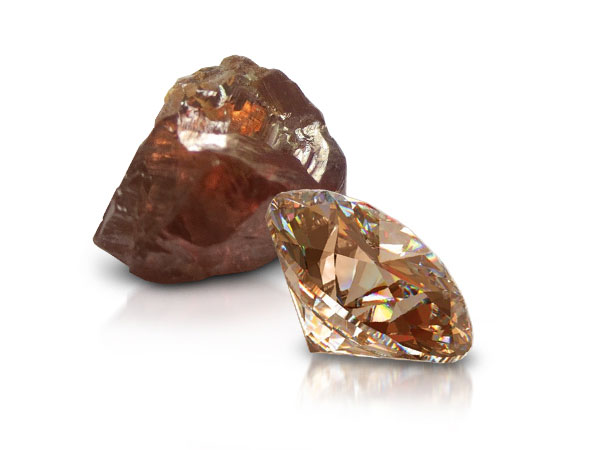 "Le Vian® chooses only those natural brown diamonds that are C4-C7 and higher in color, SI and higher in clarity, each cut to Le Vian®'s standards, and sourced directly through Le Vian®. Le Vian® is the only company on earth to make jewelry with Chocolate Diamonds®."