COSTA SMERALDA EMERALDSTM
Beryl Family | Mohs Scale: 7.5-8 | May Birthstone | 20th/35th Anniversary Gemstone
"The beautiful precious emerald, the COSTA SMERALDA EMERALD™, is now at an affordable price point in fresh styles to celebrate your passion for this lively green gem!"
Egypt's Cleopatra favored emeralds as did the Moguls of India who wore them as talismans. Later, Spanish explorers discovered the fabulous green gem. The rich green hue is symbolic of the color of spring symbolizing loving and rebirth.
Emeralds are the 2020 Gem of the Year!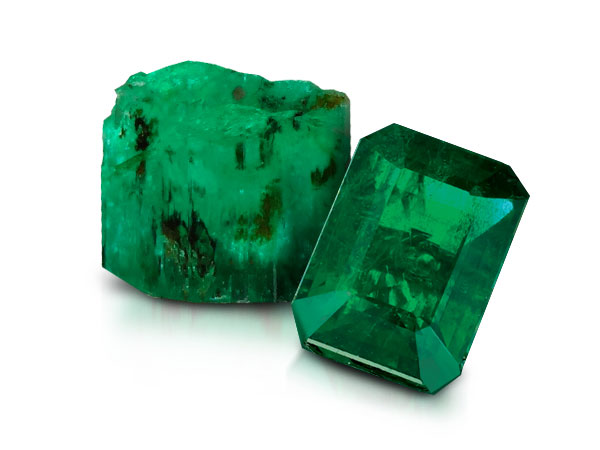 FOREST GREEN TSAVORITETM
Tsavorite is a green garnet and, like other garnets, forms within metamorphic rocks; its rareness comes from its specific need for more unusual rock chemistries and special conditions to be in place in order for it to form.
The color scale of this gem is fresh and invigorating, ranging from a spring-like pale green to an intensely bluish-green to a deep forest green, which is the flavor of Le Viang Forest Green TsavoriteTM.
"We chose Honey GoldTM as a backdrop which intensifies the lively green flavor of Forest Green TsavoriteTM, one of the brightest green gems in the 50 Shades of GreenTM trend"
Vanilla SapphireTM
Corundum Family | Mohs Scale: 9 | September Birthstone | 5th/45th/70th Anniversary Gemstone
Throughout history, sapphires have always been associated with the color blue, perhaps most likely due to its name which comes from the Greek word sappheiros (blue stone) but this precious gem comes in a rainbow of colors as well as the colorless white sapphire. Le Vian® has named its white sapphire, Vanilla Sapphire™. This gem can be found in Le Vian's popular Blueberry Ombre™ and Blueberry Layer Cake™ collections.
Wisdom and strength of spirit, with extreme pure energy for having clarity in thought and powers to open up the mind, are thought to be some of the powers associate with white sapphire.
CHOCOLATE DIAMONDS®
Natural fancy brown diamonds are available in shades from champagne to cognac to Chocolate Diamonds®, Le Vian®'s original brand of natural fancy color brown diamonds. Chocolate Diamonds® are naturally flavored, the depth of their color determined by the tremendous amount of pressure the diamond receives from deep within the earth.
Famous brown diamonds include the 545 carat dark rich champagne hued "Golden Jubilee," the world's largest cut natural diamond.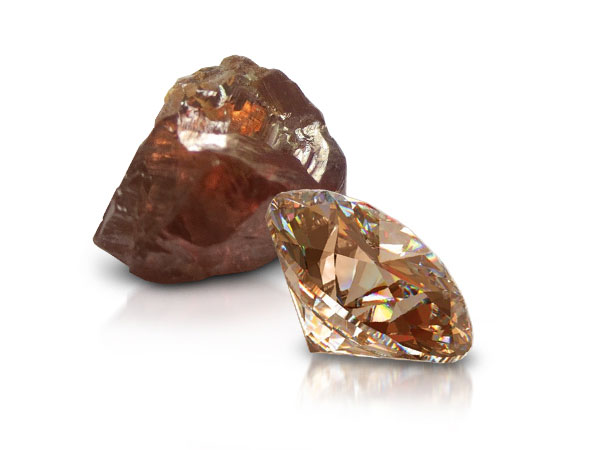 "Le Vian® chooses only those natural brown diamonds that are C4-C7 and higher in color, SI and higher in clarity, each cut to Le Vian®'s standards, and sourced directly through Le Vian®. Le Vian® is the only company on earth to make jewelry with Chocolate Diamonds®."
Nude Diamonds®
Light Brown Diamonds, C2-C3 | Natural Color Diamond | Mohs Scale: 10 | April Birthstone | 10th Anniversary Gemstone
Nude Diamonds™ are more neutral than white diamonds; their natural hue complements all skin tones."
Nude Diamonds™ are neutral skin tone, natural color diamonds that look colorless, take a high polish and offer a great value that is a fraction of the price of white diamonds. Le Vian® utilizes a very stringent selection process, choosing from a select range of high clarity natural faint and light brown diamonds with a touch of blush, the top of production, that are C2-C3 in color and SI or VS in clarity.