BLUEBERRY TANZANITE®
Tanzanite was discovered in 1967 and named for the only area in which it is found - Tanzania, Africa. What makes this gem so popular is its vivid color, high clarity and tri-chronic qualities (it shows different colors when viewed in different directions). Le Vian® loved the lush flavor of tanzanite so much that, in the 80s, the company imported over 50% of tanzanite to the U.S. Today, that stockpile which best displays a unique chorus of tri-chronic blue. pink and purple flavors are sweet Blueberry Tanzanite® - the 2015 Gem of the Year.
Among the world's most famous tanzanite designs are the $2 million tanzanite and diamond evening sandals created by Le Vian® which feature over 185-carats of museum quality oval, cushion-cut and tear drop shaped tanzanite ranging from 6 to 16 carats. The shoes won the "Fashion Accessories" category in The Tanzanite Foundation's Celebration of Life Jewelry Design Awards.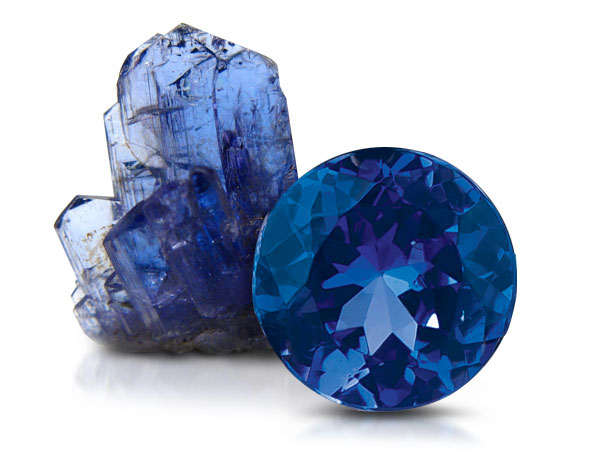 "Le Vian® has been dominant in importing more than half of the world's production of tanzanite for decades, enabling the company to secure gem quality tanzanite that strikes the perfect balance between blueberry, lilac and orchid tones. Blueberry Tanzanite® is the alternate birthstone for December and Le Vian®'s 2015 Gem of the Year:"
Chocolate Ombré®
Chocolate Ombré® is Le Vian's unique interpretation of the luxurious women's hair, fashion and beauty trend. The patented design features delicious mapping of natural color diamonds from Crème Brûlée Diamonds®, Candied Pecan Diamonds®, and Le Vian's signature Chocolate Diamonds®. Chocolate Ombré® delivers a fashion forward style with a unique neutral look, offering the wearer a natural color diamond design at a favorable price value equation.