Grape Amethyst™
Amethyst is one of the most popular and mystical gemstones: worn by the ancient Romans as a talisman; written about by Leonardo da Vinci who said the gem had the power to protect against evil thoughts and sharpen intelligence; and to this day, amethysts are featured in the Tibetan rosary as the Buddhists believe the gem enhances the peace and tranquility of meditation.
Amethysts come in a variety of shades and colors, from pink to the deepest royal purple which is the sweet flavor of Le Vian®'s Candy Colors® Amethyst. Brazil and Zambia are the major producers of gem quality amethyst.
Very large sizes of rich, deep color amethyst are very rare. An amethyst which weighs more than 1,000 carats can be seen The Smithsonian Institution, whose gem gallery is home to some of the most famous Amethyst gems in the world dating back to the early 1900's. Other famous amethysts housed at The Smithsonian include: the 96-carat heart-shaped Morris Amethyst brooch; a 56-carat square, cushion-cut amethyst necklace that displays a deep purple color with flashes of red.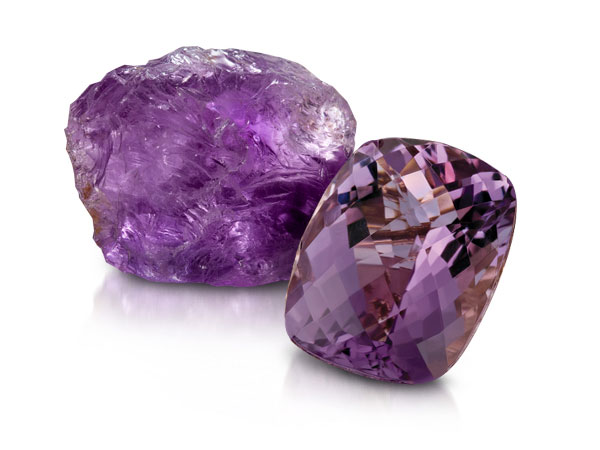 "Le Vian® challenged itself to find the deepest candy color royal purple amethyst to take the traditional amethyst to new majestic heights,"
PASSION RUBYTM
Ruby has the distinction of being the most valued gemstone throughout most of recorded history. Ancient Sanskrit referred to the ruby as the "king of precious stones", the bible found only wise and virtuous women more precious than rubies and the Persian sage al-Biruni wrote about rubies the first place in color, beauty and rank among all gems. The name Ruby comes from the Latin word ruber for its hue. The strength of red in the ruby depends on how much chromium is present—the more chromium, the stronger the red color. Chromium can also cause fluorescence, which adds to the intensity of the red color. The brilliant crimson color of this gem is associated with passion and love, making the ruby an ideal choice for engagement rings.
There are many famous rubies throughout history, two of which can be seen at the Smithsonian Institution, National Museum of Natural History including the 138.72-carat Rosser Reeves Star Ruby from Sri Lanka and the 23.10-carat Carmen Lucia Ruby which is considered one of the world's finest large Burmese rubies.
Le Vian® Passion RubyTM comes from Mozambique.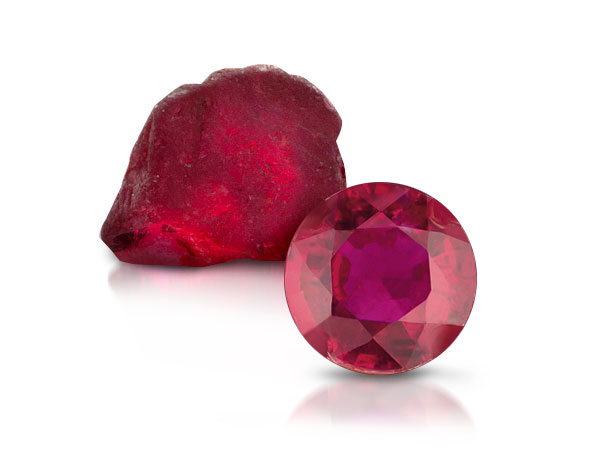 "Passion RubyTM, the July birthstone, embodies our passionate red color and represents the top of production of responsibly sourced ruby."