COSTA SMERALDA EMERALDSTM
Egypt's Cleopatra favored emeralds as did the Moguls of India who wore them as talismans. Later, Spanish explorers discovered the fabulous green gem. The rich green hue is symbolic of the color of spring symbolizing loving and rebirth.
Costa Smeralda EmeraldsTM are named for the majestic Emerald Coast in Sardinia, one of the most breathtaking beaches in the Mediterranean. The Costa Smeralda EmeraldTM collection features meticulously matched diamond cut, gem quality emeralds pave set in Le Vian® Strawberry Gold®, accented with Vanilla Diamonds®. To create these signature pieces, Le Vian® searched the world for the clearest and rarest emeralds, looking to create a work of art. Le Vian® artisans chose the finest color and clarity natural emerald melee found in the world today and re-cut every one into a diamond-cut round brilliant-shaped sparkle of luxury. The difficult painstaking process of acquiring this quality of emeralds and re-cutting and matching them has resulted in very limited quantities that can only be supported in a handful of stores.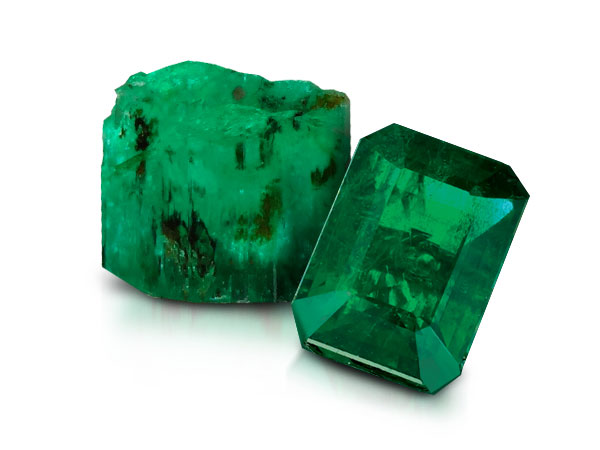 "Genuine natural gem quality untreated emeralds from Zambia have been recut into 58 facet modern brilliant cuts and matched to perfection to bring out a level of quality never seen before in emeralds. Due to the dfficulty and rarity, productions of Costa Smeralda Emeralds TM are as rare and elusive as an idyllic vacation!"
PASSION RUBYTM
Ruby has the distinction of being the most valued gemstone throughout most of recorded history. Ancient Sanskrit referred to the ruby as the "king of precious stones", the bible found only wise and virtuous women more precious than rubies and the Persian sage al-Biruni wrote about rubies the first place in color, beauty and rank among all gems. The name Ruby comes from the Latin word ruber for its hue. The strength of red in the ruby depends on how much chromium is present—the more chromium, the stronger the red color. Chromium can also cause fluorescence, which adds to the intensity of the red color. The brilliant crimson color of this gem is associated with passion and love, making the ruby an ideal choice for engagement rings.
There are many famous rubies throughout history, two of which can be seen at the Smithsonian Institution, National Museum of Natural History including the 138.72-carat Rosser Reeves Star Ruby from Sri Lanka and the 23.10-carat Carmen Lucia Ruby which is considered one of the world's finest large Burmese rubies.
Le Vian® Passion RubyTM comes from Mozambique.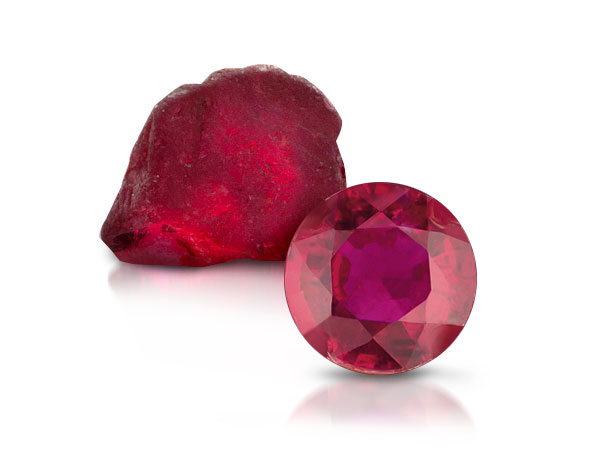 "Passion RubyTM, the July birthstone, embodies our passionate red color and represents the top of production of responsibly sourced ruby."