PEACH MORGANITETM
Morganite, the sister stone of emerald and aquamarine, was first discovered in California and is named for J.P. Morgan, one of the greatest financiers in history and one of the most important gem collectors in the early 1900s. Originally known as pink beryl, this peachy pink gem which is rarer than aquamarine, receives its blush hue through traces of manganese. Stronger colors are possible, although the finest colors are mainly achieved through larger stones. Morganite crystals can be quite large, with stones in Brazil weighing over 22 pounds. The largest Morganite weighing in at 50 pounds was uncovered in the U.S. in 1989 and named "The Rose of Maine." The largest faceted Morganite is a 598.70-carat cushion-shape from Madagascar in the collection of the British Museum. Symbolically, Morganite is thought to induce peace, joy and inner strength.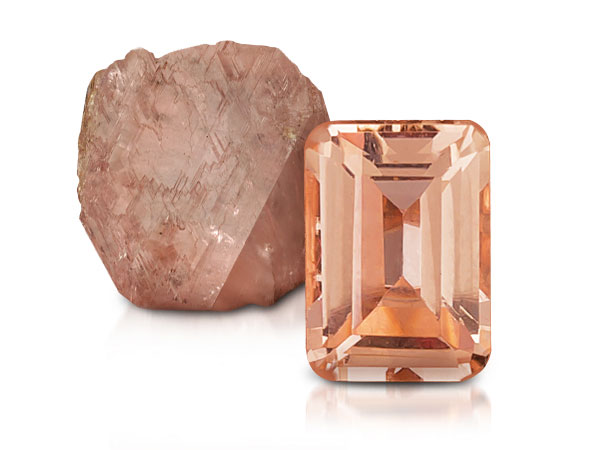 "Le Vian® masterfully combines the peachy pink flavors of its highly selective Peach MorganiteTM with Strawberry Gold®, to create a new effect which enhances the beauty and femininity in any woman."
COTTON CANDY AM ETHYST®
Amethysts are one of the most popular and mystical gemstones with a long history. It can be traced back to 4000 BC., was worn by the ancient Romans as a talisman; written about by Leonardo da Vinci who said the gem had the power to protect against evil thoughts and sharpen intelligence; and to this day, amethysts are featured in the Tibetan rosary as the Buddhists believe the gem enhances the peace and tranquility of meditation.
Amethysts come in a variety of shades and colors, from the deepest royal purple to the softer flavor of Cotton Candy Amethyst®, which is a pink amethyst and comes from two countries and three cities: the Yuriti Mine in Bolivia; the Brozino Mine in Catchete, Brazil; and the Bahia region of Maraba, Brazil.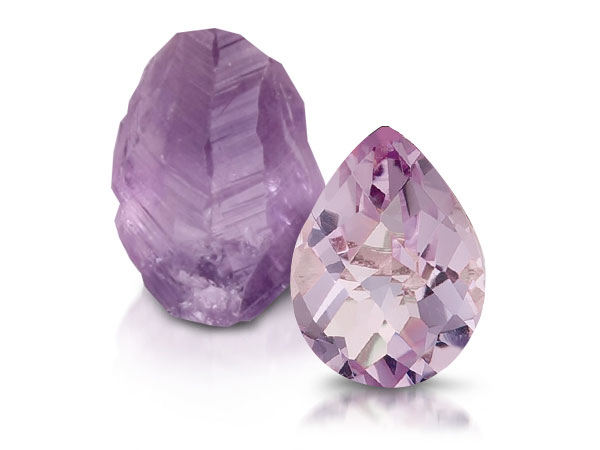 "Le Vian is credited with re-inventing Februar y's birthstone, by using a pastel lilac hue of amethryst that fits Le Vian's palette when combined with Chocolate Diamonds and Strawberry Gold®, especial &, when cut with unique shapes and faceting, like the Portuguese cushion cut."
BLUEBERRY SAPPHIRETM
Throughout history, sapphires have always been associated with the color blue, perhaps most likely due to their name, which comes from the Greek word sappheiros (blue stone). Traditionally, sapphire symbolizes truth, sincerity, and faithfulness. In history, clergy members wore the gem to symbolize Heaven. In ancient Greece and Rome, the royals believed sapphires protected them from envy and harm. Sapphires have also been closely associated with romance and the royals, most recently in modern times. In 1981, Prince Charles gave Lady Diana Spencer a blue sapphire engagement ring. The same ring was later given to Kate Middleton by Prince William
But all sapphires are not blue and, in fact, come in a rainbow of colors including varying shades of blue as well as "fancy sapphires" in pink, yellow, orange, lavender, purple. Blues can be pure blue but may have a range from greenish blue to violet blue. The blue in a sapphire is the result of trace elements of iron and titanium; the more iron in the sapphire, the darker the blue.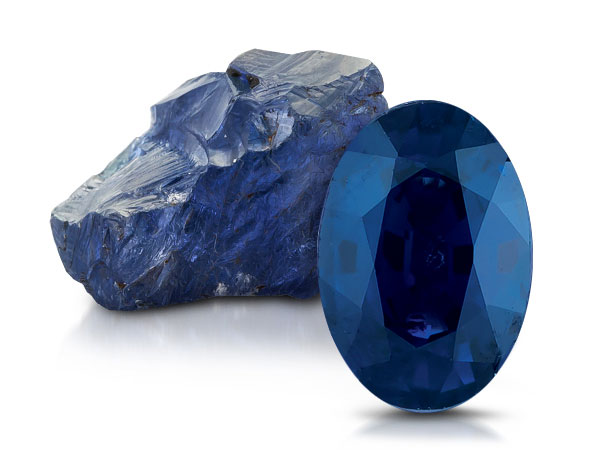 "Le Vian® utilizes exacting standards for its genuine sapphires, choosing only those with a rich royal blue, blueberry flavor for designs which feature the September birthstone"
FOREST GREEN TSAVORITETM
Tsavorite is a green garnet and, like other garnets, forms within metamorphic rocks; its rareness comes from its specific need for more unusual rock chemistries and special conditions to be in place in order for it to form.
The color scale of this gem is fresh and invigorating, ranging from a spring-like pale green to an intensely bluish-green to a deep forest green, which is the flavor of Le Viang Forest Green TsavoriteTM.
"We chose Honey GoldTM as a backdrop which intensifies the lively green flavor of Forest Green TsavoriteTM, one of the brightest green gems in the 50 Shades of GreenTM trend"
BLUEBERRY TANZANITE®
Tanzanite was discovered in 1967 and named for the only area in which it is found - Tanzania, Africa. What makes this gem so popular is its vivid color, high clarity and tri-chronic qualities (it shows different colors when viewed in different directions). Le Vian® loved the lush flavor of tanzanite so much that, in the 80s, the company imported over 50% of tanzanite to the U.S. Today, that stockpile which best displays a unique chorus of tri-chronic blue. pink and purple flavors are sweet Blueberry Tanzanite® - the 2015 Gem of the Year.
Among the world's most famous tanzanite designs are the $2 million tanzanite and diamond evening sandals created by Le Vian® which feature over 185-carats of museum quality oval, cushion-cut and tear drop shaped tanzanite ranging from 6 to 16 carats. The shoes won the "Fashion Accessories" category in The Tanzanite Foundation's Celebration of Life Jewelry Design Awards.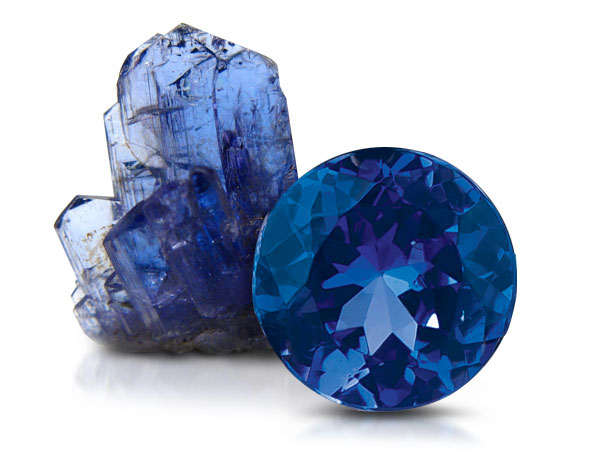 "Le Vian® has been dominant in importing more than half of the world's production of tanzanite for decades, enabling the company to secure gem quality tanzanite that strikes the perfect balance between blueberry, lilac and orchid tones. Blueberry Tanzanite® is the alternate birthstone for December and Le Vian®'s 2015 Gem of the Year:"
Nude Diamonds®
Light Brown Diamonds, C2-C3 | Natural Color Diamond | Mohs Scale: 10 | April Birthstone | 10th Anniversary Gemstone
Nude Diamonds™ are more neutral than white diamonds; their natural hue complements all skin tones."
Nude Diamonds™ are neutral skin tone, natural color diamonds that look colorless, take a high polish and offer a great value that is a fraction of the price of white diamonds. Le Vian® utilizes a very stringent selection process, choosing from a select range of high clarity natural faint and light brown diamonds with a touch of blush, the top of production, that are C2-C3 in color and SI or VS in clarity.