Indulge in the Le Vian Wrapped in Chocolate Collection at Jared
Unravel the new and luscious Chocolate Diamond collection by Le Vian.
A sweet and new Le Vian collection has wrapped around our hearts! Le Vian and Jared the Galleria of Jewelry have collaborated to bring another artistic and delicious Chocolate Diamonds® creation. We introduce the Wrapped in Chocolate™ collection—a new iteration of Le Vian's Chocolate Shavings collection—bringing decadence and luxury in the form of elegant twists and turns.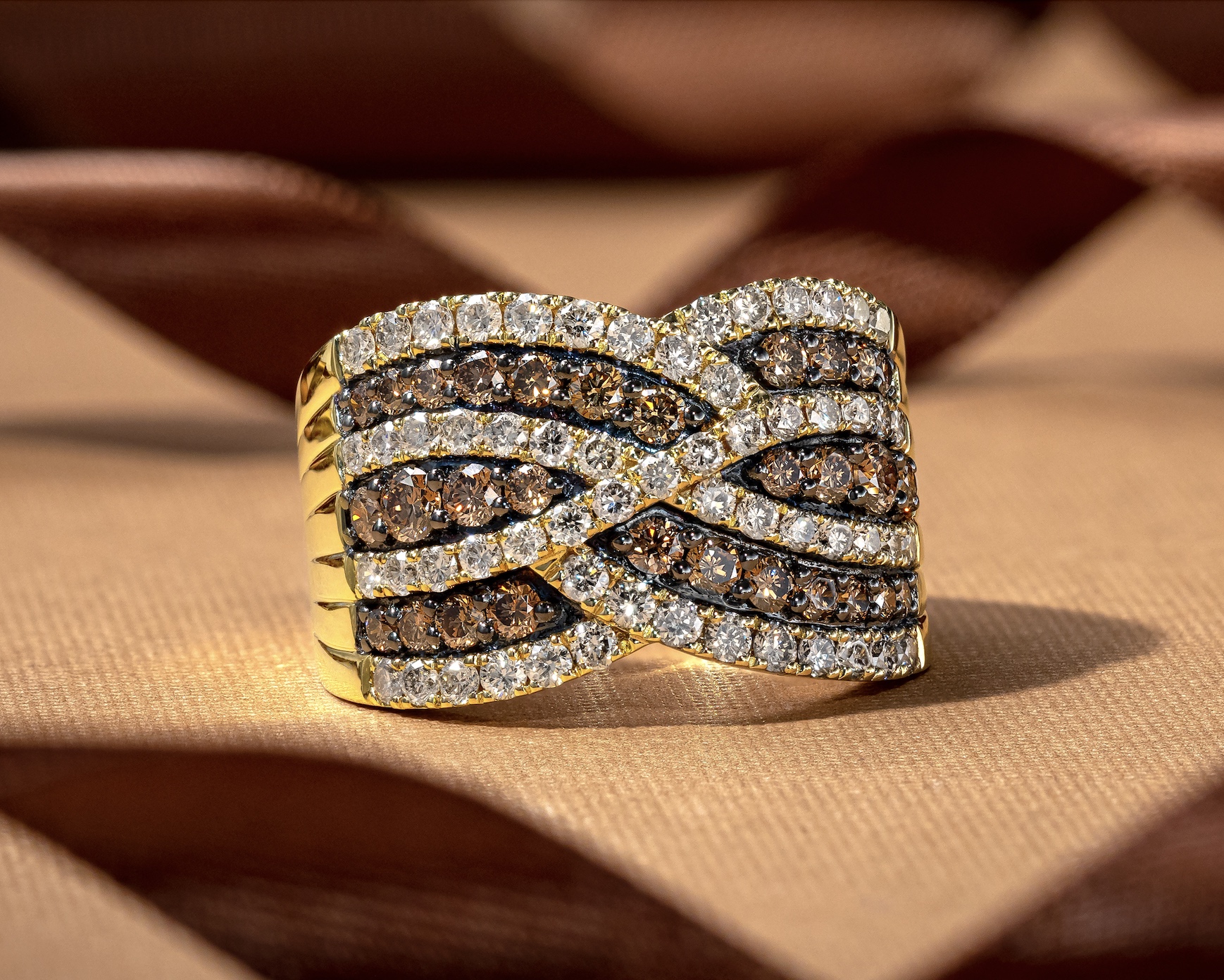 This collection features fresh, light, and tactile designs created to entice the senses. In each unique piece, swirling ribbons of Chocolate Diamonds® and Nude Diamonds™ dance around settings of rich Honey Gold™. Inspired by the ultimate luxuries—mouthwatering chocolate and treasured diamonds—these unique Le Vian delicacies take you on a euphoric bejeweled journey!
Our chocolate truffle box of treats includes nine luscious Wrapped in Chocolate™ pieces. Explore the collection today and find the piece for you! The collection includes one pair of grand drop earrings, three enticing rings, and five unique necklaces from an elegant heart to a Deep Sea Blue Topaz™ pendant.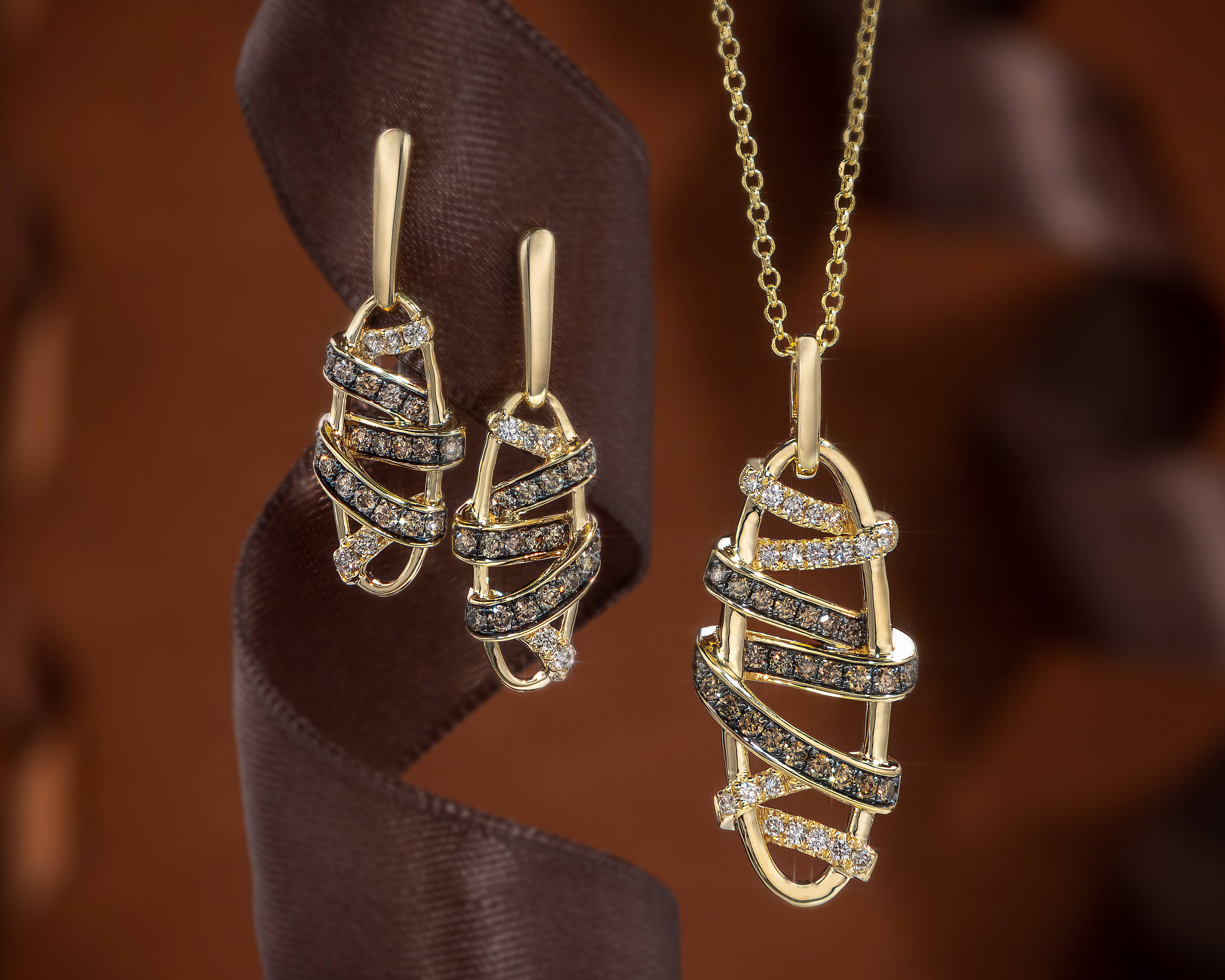 With the holiday season fast approaching, Le Vian Chocolate Diamond® indulgences make perfect gifts, connecting us with this delicacy that we enjoy with our family on special days. Each piece comes in its own ribboned box inspired by a box of chocolate, holding the oh-so-sweet yet everlasting gift within! Whether it is for a friend, family member, neighbor, yourself, or your better half, a Wrapped in Chocolate™ piece will fill one with love.
Wrapped in Chocolate™ is available exclusively at Jared the Galleria of Jewelry in retail stores and online. Visit a Jared near you or explore Jared.com to explore and indulge in this new collection, perfect as a sweet gift of self-love or a charming celebration of romance!