NEON TANGERINE FIRE OPAL®
Fire Opals have been called the "stone of discovers and conquerors." This juicy gem with a citrusy flavor that ranges from hot yellow to orange to red was cherished in ancient times as symbols of the deepest love. The most vivid were believed to have originated in the waters of paradise. Fire Opals were formed from the ancient volcanoes of Mexico, as water seeped into silica-rich lava, filling seams and hollows. Under heat and pressure, the silica forms a solid gel, trapping the remaining water within its structure. Color is one of the most important features in determining the value of fire opal, the richer and more lively the color, the better.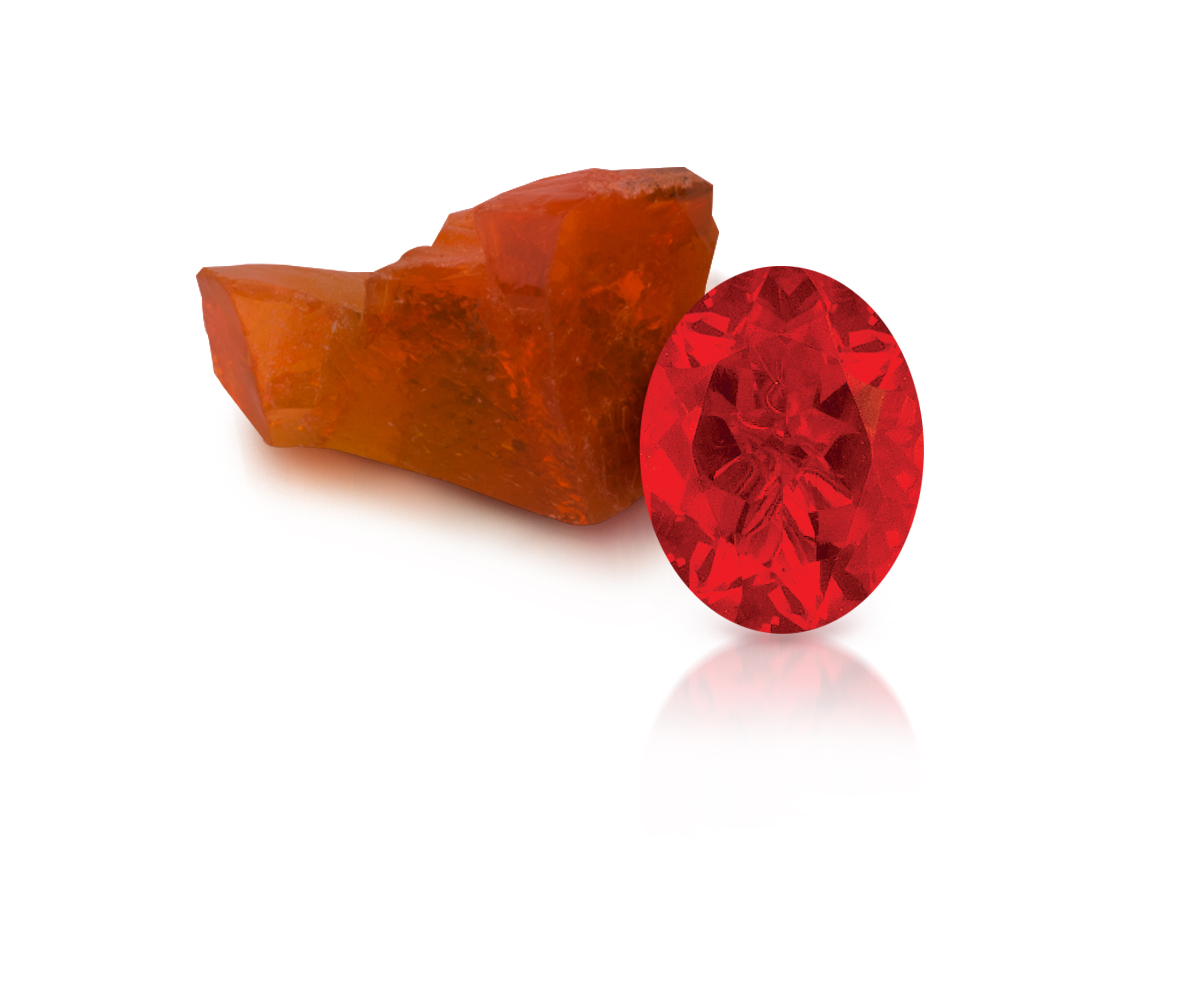 "Le Vian searched for a faceted gem for October babies and was fascinated by the top 5% of production by the only faceted opal on the planet. The result is the Neon Tangerine Fire Opal® which exhibits a neon characteristic and is also translucent."