Nude Diamonds®
Light Brown Diamonds, C2-C3 | Natural Color Diamond | Mohs Scale: 10 | April Birthstone | 10th Anniversary Gemstone
Nude Diamonds™ are more neutral than white diamonds; their natural hue complements all skin tones."
Nude Diamonds™ are neutral skin tone, natural color diamonds that look colorless, take a high polish and offer a great value that is a fraction of the price of white diamonds. Le Vian® utilizes a very stringent selection process, choosing from a select range of high clarity natural faint and light brown diamonds with a touch of blush, the top of production, that are C2-C3 in color and SI or VS in clarity.
VANILLA DIAMONDS®
The journey of a diamond in the rough to the sparkling diamond design you love is a fascinating story, one that began billions of years ago, deep within the earth where a diamond has formed under extreme heat and pressure. Its ascent from its natural home is forced by nature or man where it is then cleaved, cut and polished revealing its natural beauty. Diamonds are the hardest material on earth and the only gem that is composed of only one element, carbon.
Vanilla Diamonds® are specially selected to adorn Le Vian® designs – from breathtaking one-of-a-kind red carpet favored designs in Vanilla Gold® to the trendsetting combination of Strawberry 'N Vanilla® featuring the blushing hue of Strawberry Gold® topped with Vanilla Diamonds®.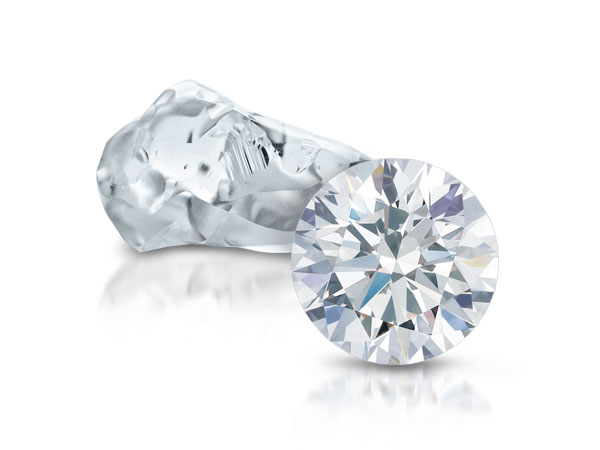 "Le Vian® Vanilla Diamonds® are chosen by exacting standards: SI quality of higher and G-J color."