PEACOCK AQUAPRASETM
Chalcedony Family | Mohs Scale: 7-7.5
Aquaprase is the world's newest gem, a new type of chalcedony with a unique blue-green color. Because of the mix of colors, seafoam and matrix, each gem comes out differently even when two of the same style are created. Le Vian® offers two styles of Aquaprase. Peacock AquapraseTM reveals a translucent blue green with white seafoam color and a unique matrix reminiscent of waves crashing ashore.
CHOCOLATE DIAMONDS®
Natural fancy brown diamonds are available in shades from champagne to cognac to Chocolate Diamonds®, Le Vian®'s original brand of natural fancy color brown diamonds. Chocolate Diamonds® are naturally flavored, the depth of their color determined by the tremendous amount of pressure the diamond receives from deep within the earth.
The Argyle Diamond Mine in Western Australia is the world's largest producer of brown diamonds – 80% of Argyle's gem quality is brown. Famous brown diamonds include the 545 carat dark rich champagne hued "Golden Jubilee," the world's largest cut natural diamond.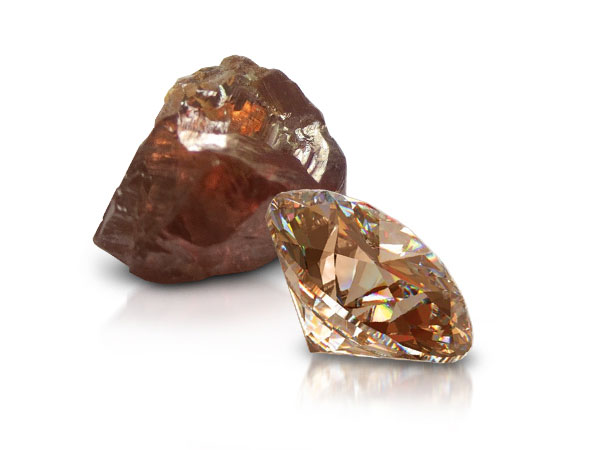 "Le Vian® chooses only those natural brown diamonds that are C4-C7 and higher in color, SI and higher in clarity, each cut to Le Vian®'s standards, and sourced directly through Le Vian®. Le Vian® is the only company on earth to make jewelry with Chocolate Diamonds®."