DEEP SEA BLUE TOPAZTM
Legend has it that topaz dispels all enchantment and helps improve eyesight. In ancient times, it was believed that topaz had the power to increase strength and make the wearer invisible. Today, the gem is favored for its exquisite blue hue which can range from cool icy blues as featured in Le Vian®'s Ocean Blue TopazTM to the deep, Mediterranean blues in Deep Sea Blue TopazTM.
An interesting characteristic of topaz is its ability to build up a distinct electrical charge from heat or friction that it will retain for several hours. Blue is the most popular topaz color which is obtained through a diffusion treatment that is permanent.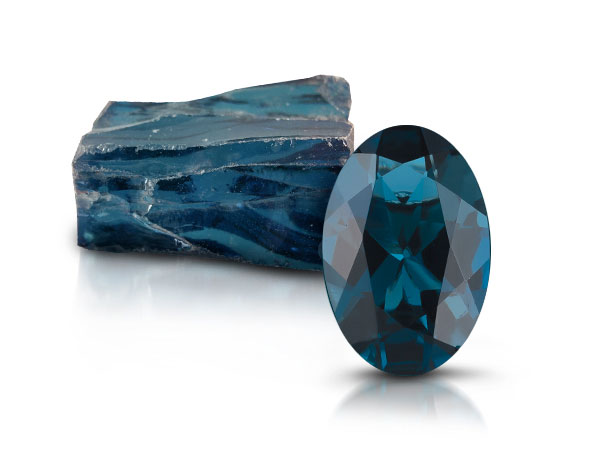 "Le Vian® offers two Blue Topaz flavors: Ocean Blue TopazTM which is a diffusion topaz that combines traditional topaz with the modern look of Santorini Blue; and Deep Sea Blue TopazTM, which features some of the deepest blue hues available"
CHOCOLATE QUARTZ®
In its purest form, quartz is colorless but is also found in many spectacular colors. Le Vian® offers many different flavors of quartz in its collections including its 2014 Color of the Year Chocolate Quartz, one of the flavors in the Chocolate CravingsTM trend. This delicious quartz brings the flavor of Le Vian Chocolatier® to a new level with its high clarity and luster plus big and bold Chocolate flavor exquisitely revealed through Le Vian®'s proprietary gem cuts. The warm neutrality of Chocolate Quartz® offers the perfect complement to the fashions of today and tomorrow.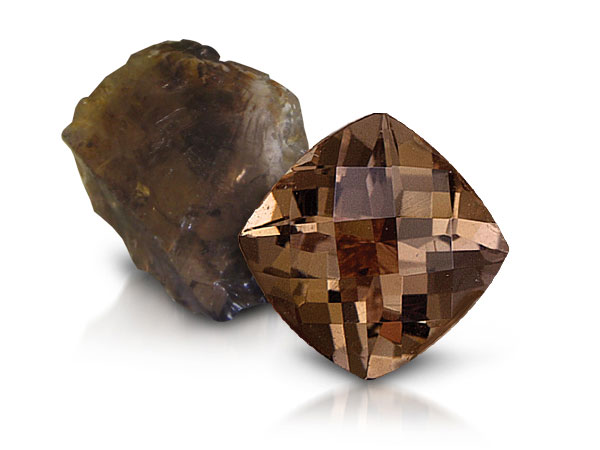 "Chocolate Quartz®, the most delectable flavor from the quartz family, known for its heartbeat and energy, is Le Vian®'s 2014 Gem of the Year"