COSTA SMERALDA EMERALDSTM
Beryl Family | Mohs Scale: 7.5-8 | May Birthstone | 20th/35th Anniversary Gemstone
"The beautiful precious emerald, the COSTA SMERALDA EMERALD™, is now at an affordable price point in fresh styles to celebrate your passion for this lively green gem!"
Egypt's Cleopatra favored emeralds as did the Moguls of India who wore them as talismans. Later, Spanish explorers discovered the fabulous green gem. The rich green hue is symbolic of the color of spring symbolizing loving and rebirth.
Emeralds are the 2020 Gem of the Year! Le Vian has uncovered an incredible source of emerald gems from Zambia and Brazil at a more pocket-friendly price range for those who desire this precious gem that is fresh, lively and the birthstone for May.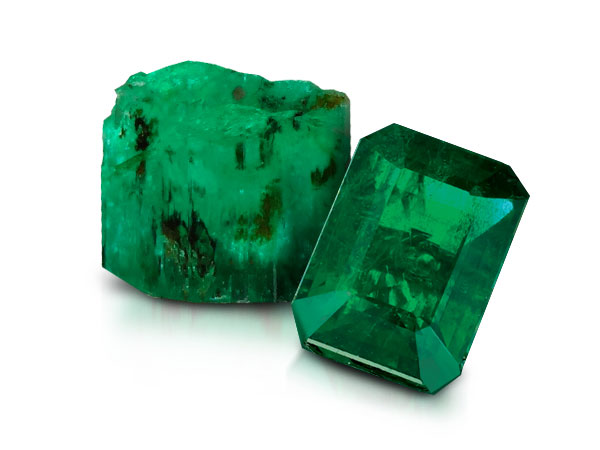 Vanilla SapphireTM
Corundum Family | Mohs Scale: 9 | September Birthstone | 5th/45th/70th Anniversary Gemstone
Throughout history, sapphires have always been associated with the color blue, perhaps most likely due to its name which comes from the Greek word sappheiros (blue stone) but this precious gem comes in a rainbow of colors as well as the colorless white sapphire. Le Vian® has named its white sapphire, Vanilla Sapphire™. This gem can be found in Le Vian's popular Blueberry Ombre™ and Blueberry Layer Cake™ collections.
Wisdom and strength of spirit, with extreme pure energy for having clarity in thought and powers to open up the mind, are thought to be some of the powers associate with white sapphire.